Strawberry Banana Popsicles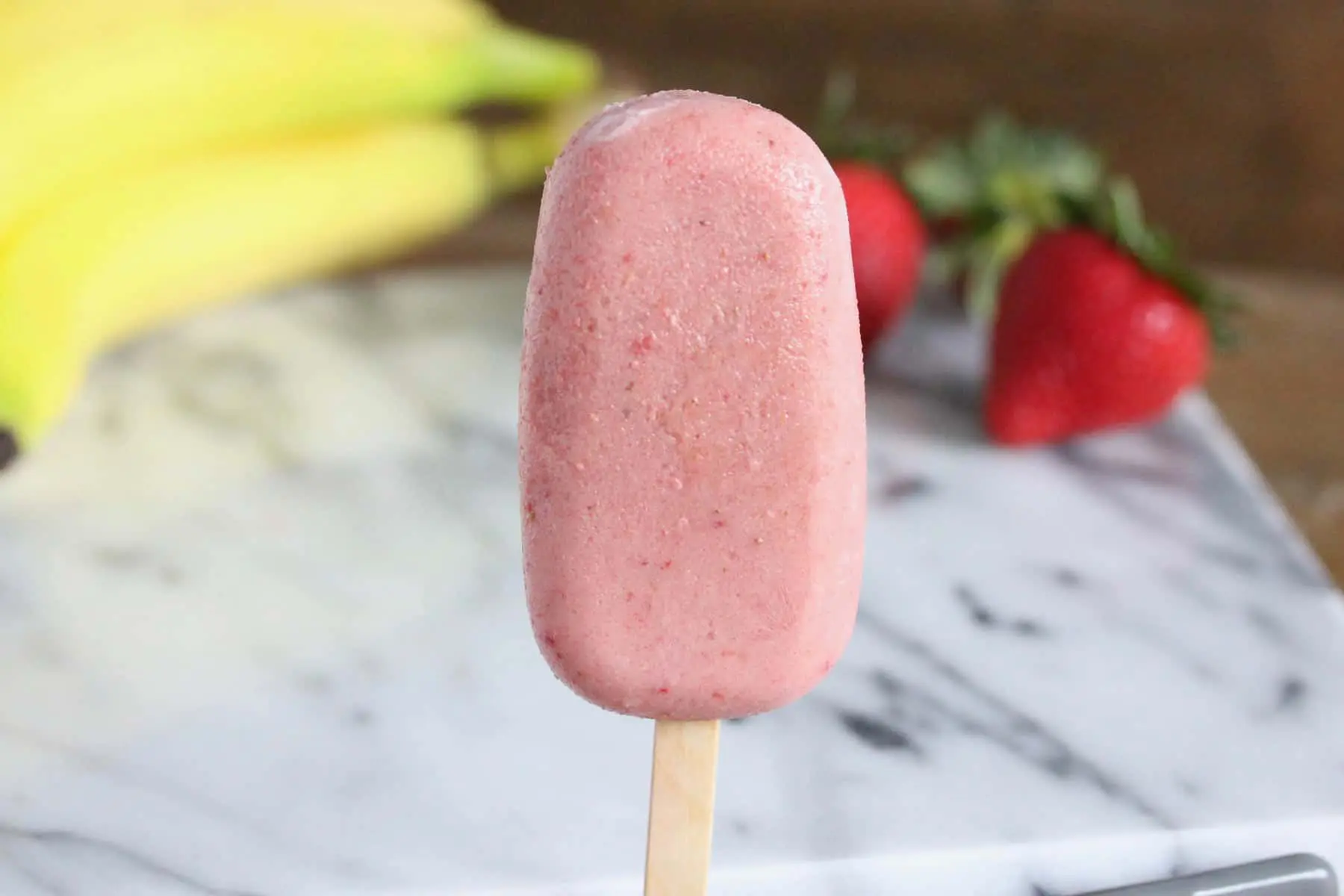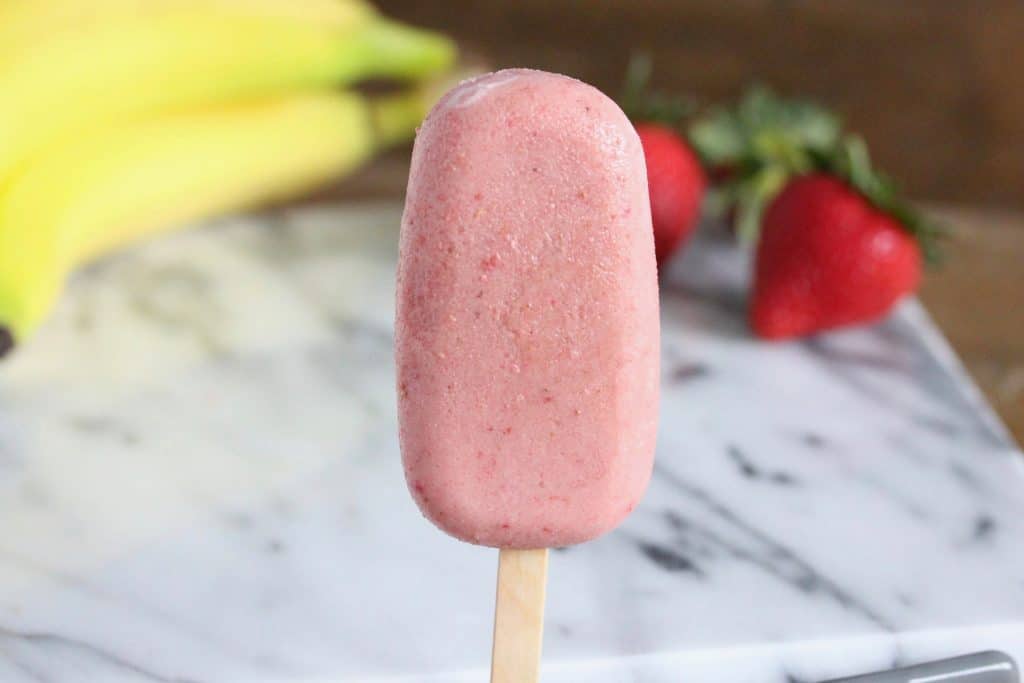 ---
Helpful Notes About Strawberry Banana Popsicles
No More Wasted Fruit
Have you ever been really busy and by the end of the week you realize you have more fruit than you can eat before it spoils? I have! I hate wasting good food. So, I've come up with various ways to use foods and avoid waste. One of my favorites is to turn fresh fruit into popsicles! I had bananas and strawberries that needed to be eaten. It was our first 80 degree day of the year (shout out Minneapolis!) and I had popsicles on the brain.
Not only are popsicles delicious but they extend the life of the fruit (obviously because they are frozen). So, you no longer feel a sense of urgency to eat all your fruit before it spoils or the guilt of throwing it away. It is as simple as tossing a few ingredients in a blender, pouring the mixture into popsicle molds and BAM! Problem solved!
You Can Control the Ingredients
Homemade popsicles are just as good (if not better) than anything you can buy from the store and they are actually good for you. Making them yourself gives you the ability to control was goes into them. These popsicles use fresh ingredients and are naturally sweetened. Forget all that extra sugar and artificial junk! Enjoy a dessert that is actually good for you!
Why Freeze the Bananas Before Blending?
Freezing the banana before blending gives the popsicles a slightly creamier texture (more like ice cream). However, it is totally fine to skip that step! Blending up fresh (versus frozen) bananas taste just as good. The texture will just be more like a traditional popsicles instead of a creamsicle.
Switch and Swap Ingredients
The best part about this recipe is that you can swap out the strawberries and bananas for pretty much any other fruit you want to use up! Make it your own! I recently made some strawberry, kiwi, jalapeno popsicles and they were DIVINE! Get creative.
TASTE BEFORE YOU FREEZE!
Taste the mixture before you freeze the popsicles! If it isn't sweet enough add a little more sweetener like agave or honey. If it is too sweet try adding something acidic like lemon or lime juice to balance the sweetness.
Other Recipes for Leftover Fruit
Checkout some other popsicle recipes for inspiration such as Raspberry Lime or Coconut Mango! If you're really feeling wild, you could whip up a Strawberry Basil Fresh Fruit Margarita if you have extra strawberries!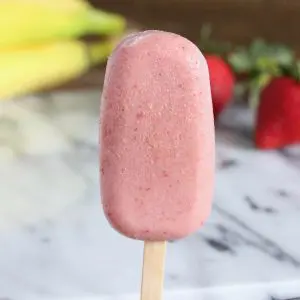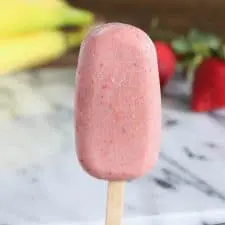 Strawberry Banana Popsicles
Pin Recipe
Print Recipe
Rate Recipe
These Strawberry Banana Popsicles are a healthy dessert and a great way to use up extra fruit!
Ingredients
1

banana

2

cups

strawberries

1/2

cup

plain Greek yogurt

, (see note 1)

1/2

cup

milk

1/4

cup

honey
Instructions
Prep: Cut the banana into slices and freeze for 2-3 hours. Remove the stems from the strawberries.

Blend: Blend the frozen banana slices, strawberries, yogurt, milk and agave until smooth (about a minute).

Freeze: Pour mixture into a popsicle mold and freeze for at least 6 hours.

Enjoy!
Notes
Note 1 – Yogurt: I recommend using 4% or full-fat Greek yogurt because they add the richest creamiest flavor. However, lower fat varieties will work if you prefer!
Nutrition
Serving:
1
popsicle
|
Calories:
147
kcal
|
Carbohydrates:
32
g
|
Protein:
4
g
|
Fat:
1
g
|
Cholesterol:
4
mg
|
Sodium:
24
mg
|
Fiber:
2
g
|
Sugar:
27
g
Have you tried this recipe?
Let me know what you think! Rate this recipe and leave a comment below.