Where and How to Find Unique Dishware to Fit Your Life and Style
Not only do we want dishes that are beautiful to look at and reflect our personal style but we also want dishes that make our life easier, not harder. Because we use our dishes every single day, it is important to consider both form and function. This article goes over both.
Below are 10 of my favorite places to shop for dishware followed by 10 things to consider when buying dishware to guarantee you don't end up with buyer's remorse.
---
Where to Find Dishware
This list is a combination of large retailers and small businesses (I am a big fan of small business). The larger retailers offer a wide range of choices, while the small businesses in this list offer unique and stunning options that are truly works of art. The one thing they all share in common is that you can shop their online stores from the comfort of your own home.
Without further ado…
---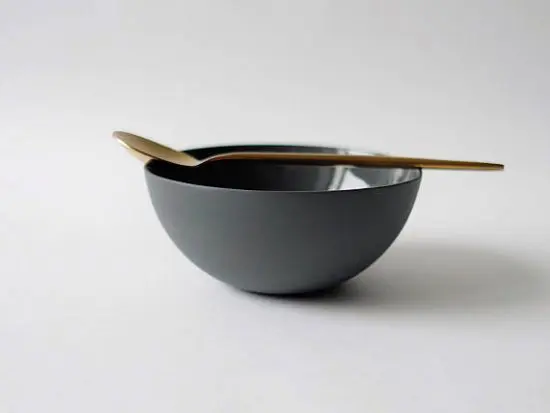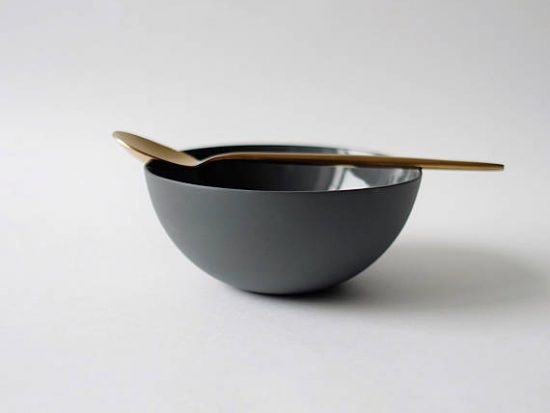 This contemporary dishware is absolutely stunning and one of my personal favorites (checkout this low bowl). Alena, the owner of Twenty Nine Cups, makes each piece by hand in her own studio. There is a list of colors to choose from and they all mix and match beautifully. All my minimalists out there, this dishware is for you!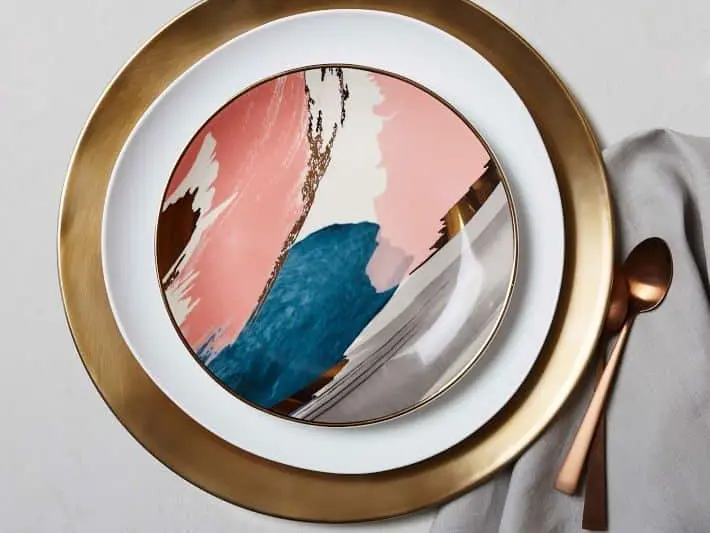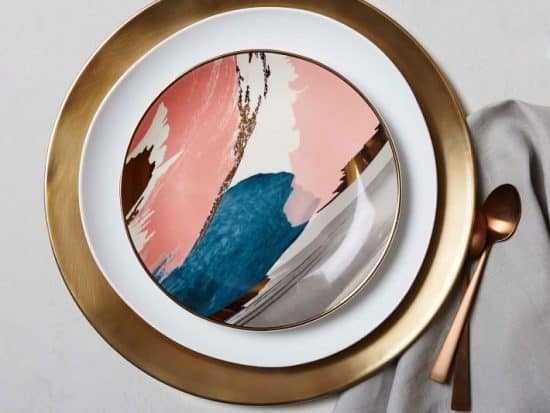 West Elm has both modern and more traditional options in terms of dishware. The plate featured to the right adds a splash of color and interest to any table or dining room.
---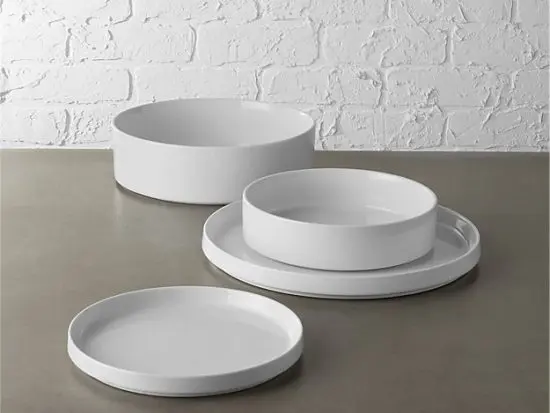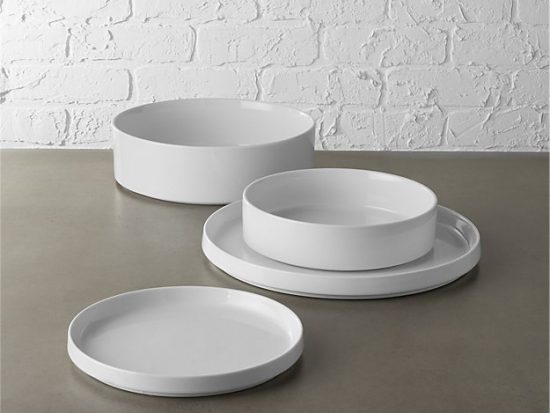 CB2, the sister store of Crate & Barrel, offers modern dishware. They always have a variety of white options with clean lines (I'm a big fan of Frank Dinnerware) but you can also expect new modern trends with interesting colors, textures, shapes and finishes.
---
Target is always a dependable, affordable and convenient option. They have a huge variety of styles and always keep up with new trends and fresh looks.
Target is the place to stock up on basic white dishes. They always a variety of shapes, sizes and styles of white dishware. Although I have a million different dishes I use on a regular basis, my standard and complete dishware set is from Target (check it out HERE). These dishes are heavy but have held up great and are easy to mix and match with other fun and colorful dishes.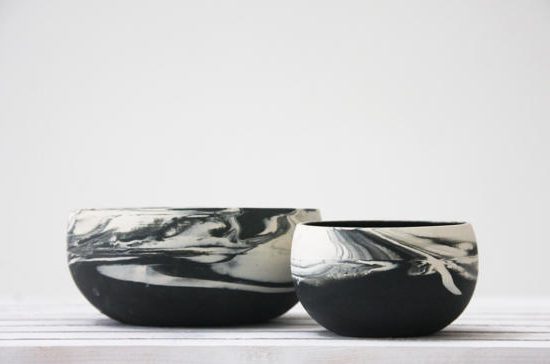 Ya'ara, the owner and designer of ONE and MANY, blew me away with beautiful marbled patterns and incredibly unique shapes. Their matte black plates are amazing. This handmade dishware is a work of art.
---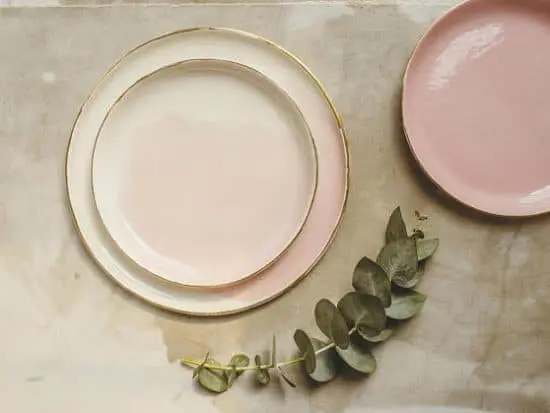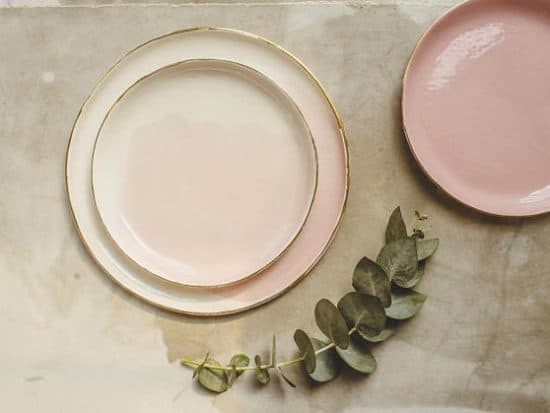 Dima and Nadya from SinD Studio are the creators of these beauties!
This blush dishware rimmed in gold caught my eye instantly. It is the most beautiful and tasteful way of incorporating the color pink into dishes.
Enter coupon code ZESTEDLEMON20 at checkout for 20% of your purchase from SinD Studio!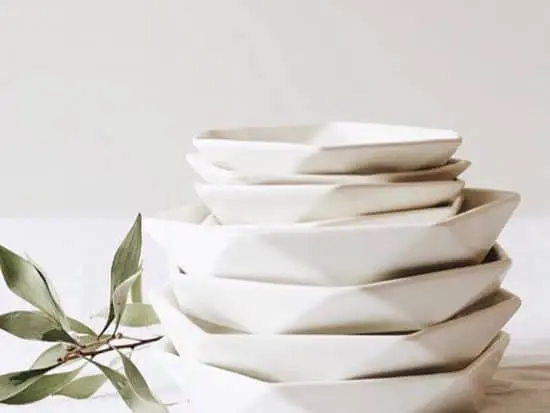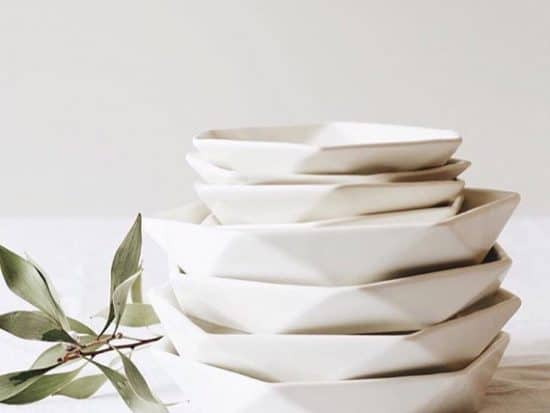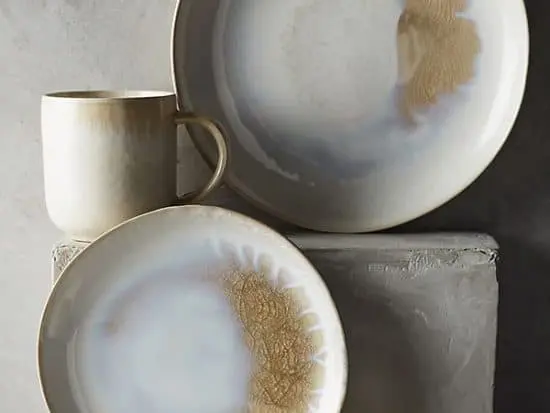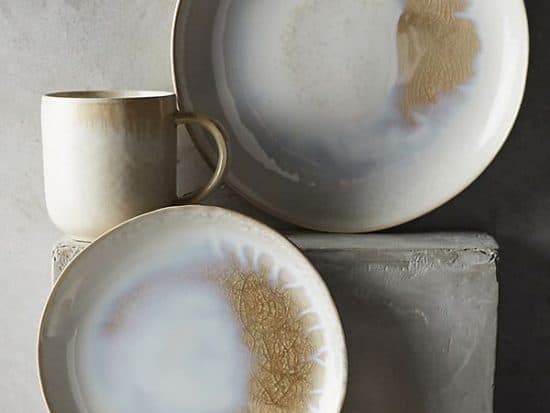 Anthropology is for the wildly creative and those looking for bold patterns, beautiful colors and unique textures in their dishes.
You can expect to see modern, rustic, and vintage options along side sparkle, polka dots, dogs, sea creatures and everything in-between.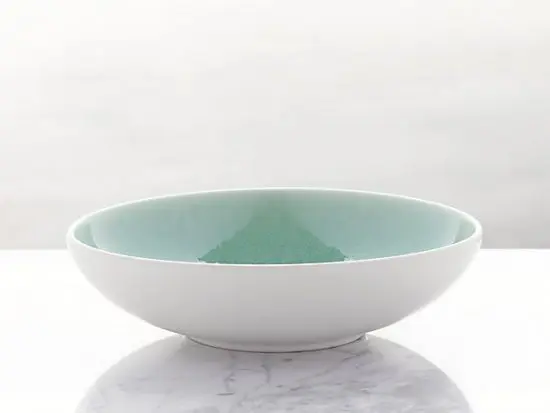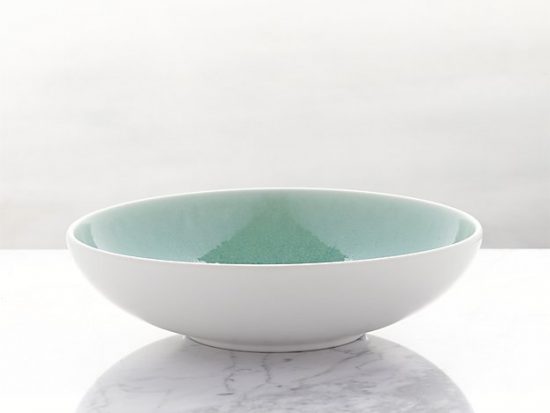 Crate and Barrel dishware is timeless. They offer collections in a variety of subtle styles (traditional, contemporary, modern, vintage). This is a huge plus because you can choose dishware that reflects your personal style but will stand the test of time and never look outdated.
---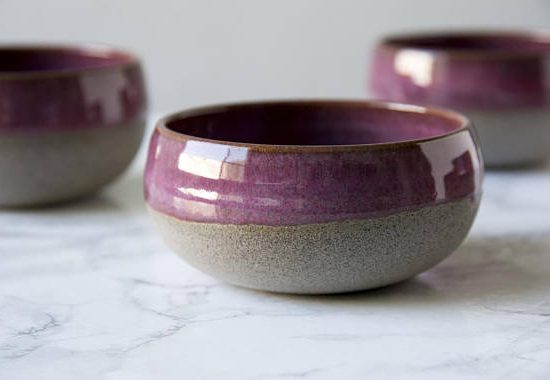 Gigi, the creator of Mad About Pottery, creates every dish and plate by hand. This dishware has a rustic feel with natural textures and splashes of beautiful color. Perfect for a homey farmhouse feel, these dishes are one of a kind.
---
10 Things to Consider
Don't know where to start? That's ok! The amount of amazing options to choose from can be overwhelming but I am here to help! Here are a few tips to make the process easier and guarantee you end up with dishware you love.
Start Basic: If you can't decide on a specific style or color, start with the basics and add "statement" dishware overtime. I recommend starting with classic white round dishes like coupe dinnerware from Target. This fresh clean modern look will never go out of style and is versatile enough to be mixed and matched with others styles, colors and patterns. This gives you the freedom to buy a variety of unique dishes overtime to pair with your classic white dishware.
Test Them Out: Dishes can make your life easier or they can be a pain in the butt. Before investing in full sets of 8 or 12, buy one bowl and one plate to test out for a week make sure they work for you.
Storage: Choose dishes that can easily fit within the storage space you have available. Surprisingly not all dishware is stackable and storage friendly.
Cleaning: If we eat off plates everyday, that means we have to clean plates everyday. Unless you are ok doing all your dishes by hand, make your life a little easier and make sure the bulk of your dishware is dishwasher safe!
Heating: Don't forget to consider purchasing some microwave safe dishware if you like to frequently nuke your food!
Size: Stay away from over-sized plates and bowls. They are bad news for portion control. Despite your best efforts bigger plates will result in bigger meals.
Shape: Opt for shallow bowls (low bowls) instead of deep bowls (unless you want both!). Shallow bowls help with portion control because they appear to hold more food that deep bowls. You will be more satisfied if your dishes appear to hold more food even though they don't. I use low bowls for salads, soups, stews, dips, grain bowls, poke, oatmeal, you name it! They are by far my favorite dish.
Durability & Weight: Choose options that work for your family, lifestyle and needs. If you have small children or a rowdy roommate, choose dishes that are durable or easily replaceable. Stacks of dishes get really heavy really fast. So, if upper body strength isn't your thing, stay away from heavy plates and bowls.
Variety: Having a variety of different sized bowls and plates can be helpful. Have you ever wanted a couple scoops of ice cream or a little snack of trail mix but you don't want to "waste" using a big pasta bowl? Well this solves it! Although I have many sizes of bowls because I admittedly hoard dishware, I primarily use two sizes. The first being low bowls/pasta bowls for soup, chili, salad, burrito bowls, etc. and the second being small rice bowls for snacks, sides and desserts. NOTE: You do not need 12 bowls and plates of every size and shape. A couple will do!
Experiment: Have fun! If ultra-modern plates or crazy patterned bowls catch your eye, get them. Don't be afraid to mix, match and experiment!