How to make the perfect hard-boiled eggs in the oven that are a dream to peel!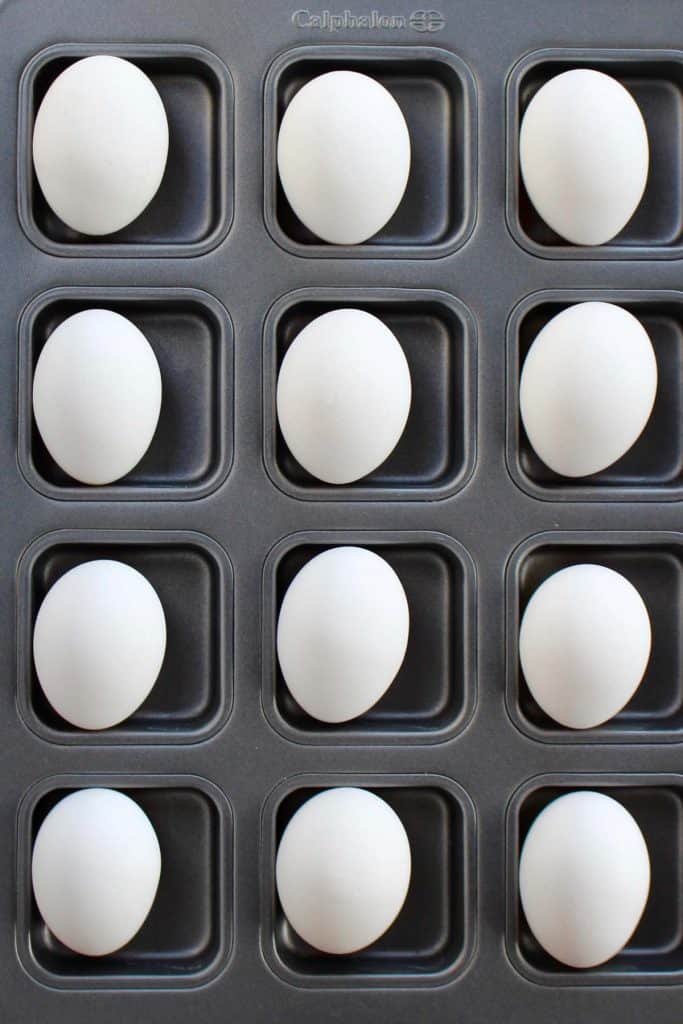 ---
Pop those bad boys in the oven for 30 minutes and voila! Perfect hard boiled eggs every time! Not only are they easy to cook but they peel like an absolute DREAM. Have you ever spent FAR too long trying to peel an egg only to be left with a huge mess, the egg in pieces and so much regret? I have. Well peeling these eggs is so easy and fast that the eggs almost slip out of the shell when you use this method. I have pictures below to prove it! In fact, half of my eggs were peeled in a single peel. Yes, the entire shell was in one piece… I think I just heard the heavens open and angels singing.
---
---
Zested Lemon's Newest "Model"
Sidebar: As I was frantically trying to grab a few pictures before the sun went down, my husband, Tom, kept asking if I needed a "model" for my shoot. Finally, I caved. YES! I need a model. Thank god you're here. I told him to sell me the hard-boiled egg and give me his best model poses. Without a moment of hesitation, this is what he gave me… I'm one lucky lady.
Once you catch your breath and wipe the tears of laughter from your face, checkout the recipe below!
---
---
Recipes that Go With Hard-Boiled Eggs
---
Tools & Equipment
---
Print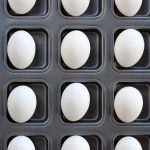 How to Make Perfect Hard Boiled Eggs in the Oven
---
Prep Time:

5 minutes

Cook Time:

30 minutes

Total Time:

35 minutes

Yield:

1 dozen eggs
Description
How to make the perfect hard boiled eggs in the oven that are a dream to peel!
---
---
Instructions
Preheat the oven to 325 degrees.
Place eggs in a cupcake pan or individual brownie pan to keep them from rolling around. Put in the 325 degree oven for 30 minutes.
Once the eggs are done cooking immediately put them in a bowl of ice water for 10 minutes. Use tongs! The eggs will be hot!
Tap each egg on the counter until the shell cracks. Then gently peel the shell away from the egg. Either eat immediately of refrigerate in a sealed container.